Blog
>

Dulwich toll gate historical sign board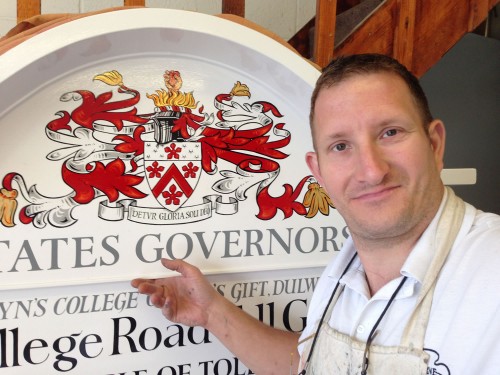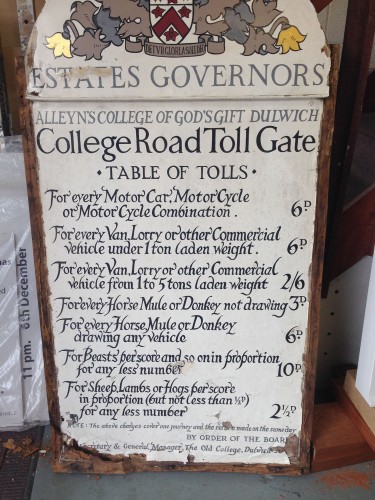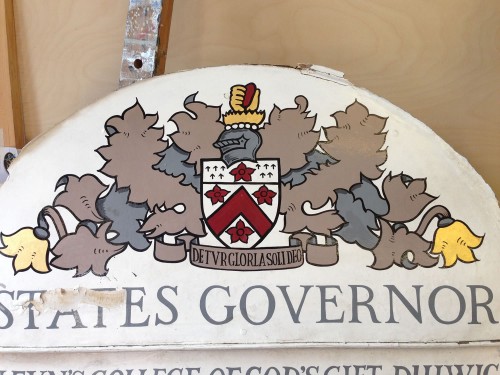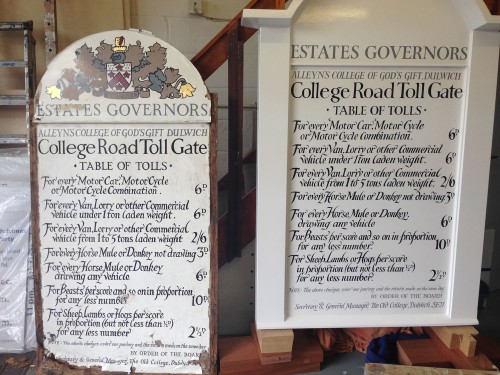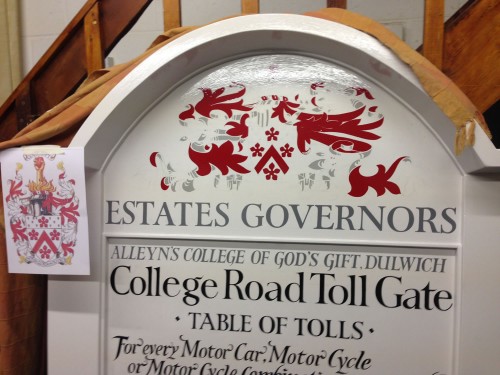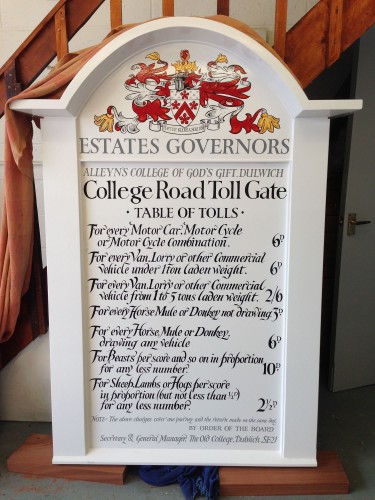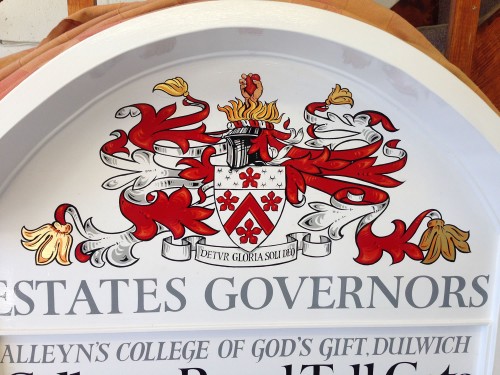 Toll road gates like this one at Dulwich College Estate, London, are now a rare sight. Although the toll roll charges still stand, the price has changed a bit since this historical board was first erected. It's been maintained and preserved by the estate for hundreds of years and was last re-painted and touched up in one way or another in the late nineteen-eighties.
It was in pretty poor condition so we decided to start from scratch and re-make the whole new board with heavy solid hardwood frame and exterior high quality birch plywood.
The board was then hand painted with 8 coats to a tough high gloss exterior coach enamel finish before being hand sign written with signwriter's enamels and gold leaf. I kept to the original lettering style and layout with just a few changes where I felt the signwriting had 'lost its way' over the years of re-paints, hopefully to something more like the intentions of the original artist.
The heraldic crest of the college was replicated from the official coat of arms, again hopefully closer to the intended original design than the later reproductions.