Blog
>

Signwriters course at Midhurst Grammar School

I was pleased to volunteer my time to Midhurst Grammar School during their summer activites week, to run a traditional signwriting workshop.

Over the course of a week, twenty eager young pupils learnt to paint signs the old fashioned way and produced a set of signs to be used throught the school. As an ex pupil myself it was a pleasure to give something back to the Midhurst Community, and pass on my skills – the results were fantastic!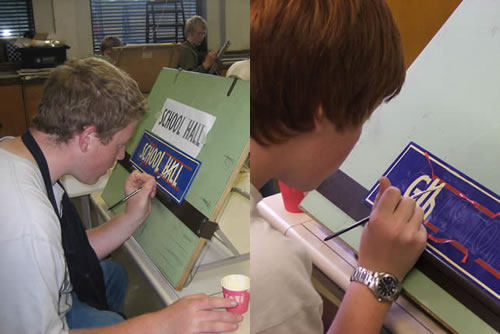 Two of the Grammar School's budding signwriters in action!