Blog
>

77 years behind the times!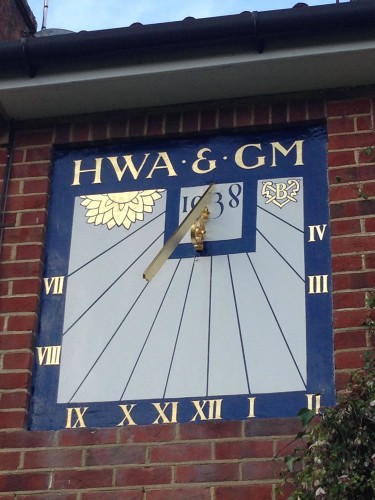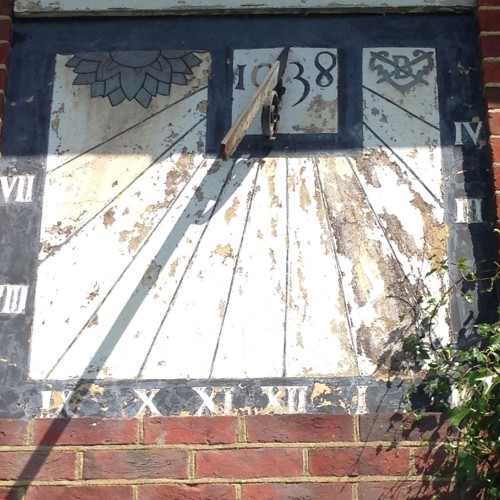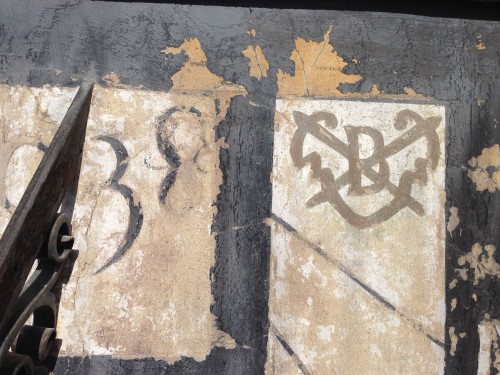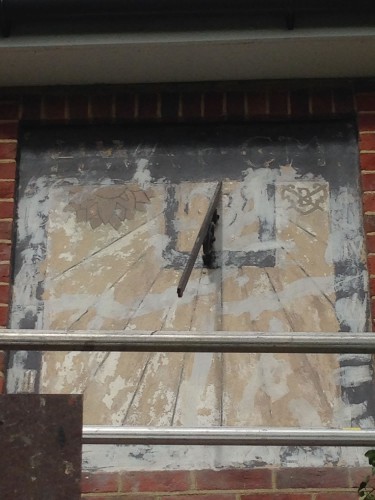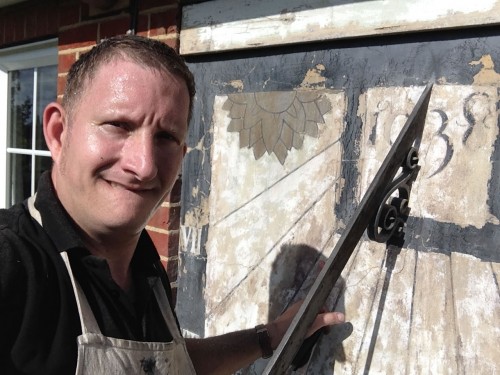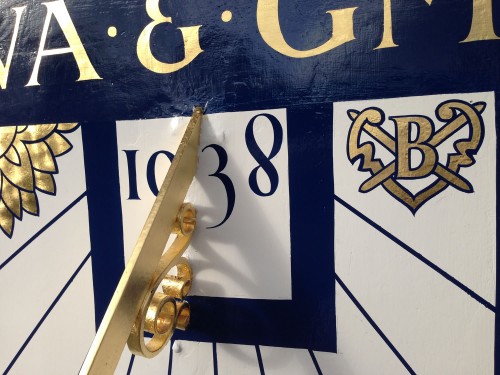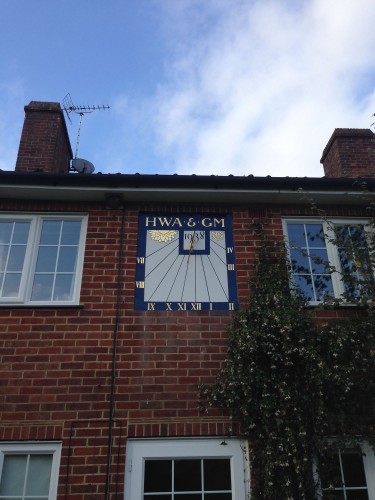 Time was definitely up for this hand painted sundial which has been on the wall of a private house in Sussex since it was built 1938.
The 50 x 36 inch square cement rendered sundial face with its forged steel arm had been touched- up over the years but the new owners decided to call me in for a complete re-paint from scratch.
The layers of old paint were removed to reveal the original design, along with the family crest and initials of the original owners and builders of the property. We decided to include these after repainting the surface, along with a brighter blue and gold leaf scheme.