Blog
>

Announcing 'Flop It On' Signwriters Letterheads Meet 2010
To be held 23, 24 & 25 July 2010
A fun weekend of painting, workshops and laughter for sign painters and their families is being organised by trainee signwriter Wizz Stearne, in the beautiful Wey Valley on the Surrey/Hampshire border.
There will be opportunities to learn new skills and with a Fairground Art theme it promises to be a good one!
I will be there for sure!
To get involved and book your place go to: http://sites.google.com/site/flopiton2010/ or email: .(JavaScript must be enabled to view this email address)
SEE YOU THERE!
Who are the Letterheads?
It all started about 30 years ago, when a small group of apprentices in Denver USA got together to learn more about the craft of making signs.
Now an informal group of sign painters and crafts people world wide, the Letterheads organisation has grown larger than any of them could have imagined,...But the simple spirit behind their original gatherings lives on and evolves.
The keystone of that spirit is exchange of information, ideas and skills, Prior to the Letterheads, many craftsmen closely guarded their hard earned knowledge.
Once, caught up in the movement, it becomes difficult not to want to share your knowledge, especially when even more experienced people are sharing theirs. ..
So what are you waiting for?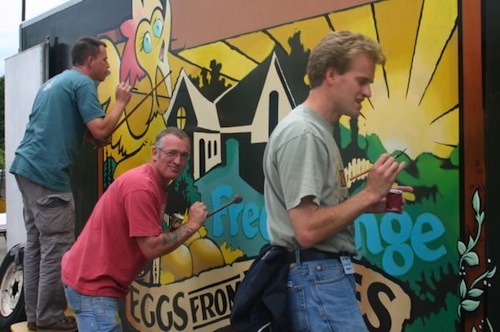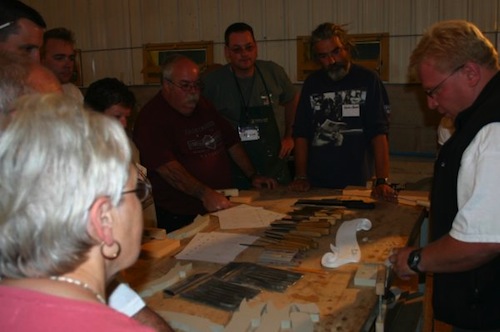 Paint, letter, carve, gild, pinstripe,... Come along and do your thing and Join the FUN!